Products
> Con-Tac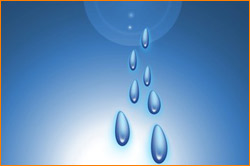 Con-Tac
Definition
Con-tac is a unique water-displacing / corrosion-inhibiting lubricant. Its unique formula provides a long-lasting water-displacing corrosion barrier on all surfaces. Con-tac's lubricants allow easy disassembly of components even when used under extreme and hostile conditions.
Observations
Studies have shown that use of Con-tac provides extended service times with less maintenance. Con-tac ensures higher reliability with less component replacement, thus less down time. Con-tac is designed to withstand demanding environments and excel in those applications. On land, in the air, or on the sea, Con-tac's superior performance allows you to get the most from your equipment.
Function
Displaces moisture on parts and provides a long-lasting corrosion barrier and lubricant layer.

Minimizes increases in resistance across electrical contacts over the life of the components.

Assures the reliable function of components even in temperature extremes.

Provides excellent penetration to aid in loosening joined metal parts and provides permanent release.

Long polymerization life.

Provides the extended shelf life of 40 years to minimize the problem of wasted inventory.

Contains no silicones that can damage electrical contacts.

Contains no chlorinated solvents or ozone-depleting chemicals.

Application
Originally designed as a water displacer and lubricant for switching equipment, Con-tac can be used with confidence on all electrical equipment. Con-tac exceeds Mil-L-87177A and is specified by the military for use on electrical components of high performance aircraft such as the F16.
Applications include:
Outdoor sockets or connections

Switching Equipment

Critical Electronic Equipment

Aircraft

Battery Terminals

SPECIFICATIONS

Appearance

Clear or amber

Density

7.6 lb. per gallon

Flash point (PMCC)

25° F

Form

Liquid

Odor

Organic solvent odor

Solubility in Fuel

Nil

The information contained in this bulletin is to the best of our knowledge accurate; but since the circumstances and conditions to which it may be used are beyond our control, we do not accept liability for any loss or damage that may occur nor do we offer any warrantee of immunity against patent infringement.