Products
> Low Pour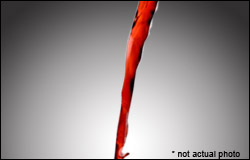 Low Pour
Purpose
Low Pour is formulated to reduce the pour point and improve the reliability of middle distillates in cold weather.
Recommended Treat Rate
Low Pour is typically used at 1 gallon to 2,000 gallons of fuel oil for optimum results. 1 pint will treat 275 gallons.
Blending Recommendation
Low Pour performs best when added to the fuel at temperatures above the cloud point of fuel.
Performance Features
Inhibits Wax crystal growth

Reduces Fuel Pour Point up to 25° F

1 gallon treats 2,000 gallons of middle distillate fuel

Minimizes the need for #1 dilution for pour point reduction

Specifications

Appearance

White opaque liquid

Specific Gravity

.927

Density, lbs./gal

7.72

Additive pour point

-25° f

Flash point

150° f

Viscosity @ 40° c

77cSt

Packaging
12 pints/case

55 gallon drum

275 gallon tote

The information contained in this bulletin is to the best of our knowledge accurate; but since the circumstances and conditions to which it may be used are beyond our control, we do not accept liability for any loss or damage that may occur, nor do we offer any warrantee of immunity against patent infringement.